High Quality, Hand-Picked Sci-Fi Radio Drama ….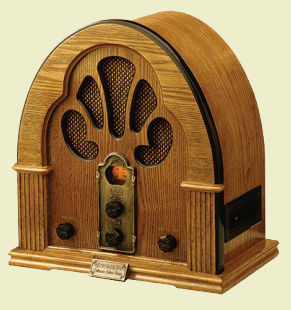 Featuring 24/7 audio streaming of our favorite science fiction and suspense radio shows from the 1940s through 1960s. Based on a playlist developed over 20 years by author Noe Torres. Listen now! Roswell UFO Radio brings you "Sci-Fi Radio Theater," a special broadcast of an entire series every Friday, Saturday, and Sunday night at 9 p.m. Central Time, including BBC War of the Worlds, Journey Into Space: Operation Luna, Red Planet Mars, World in Peril, First Men in the Moon, Day of the Triffids, The Kraken Wakes, Temple of Vampires (complete), and more. In addition to complete series, we occasionally mix in an unabridged reading of a classic science fiction or suspense novel, such as A Princess of Mars and War of the Worlds. Tune in every Friday, Saturday, and Sunday night at 9 p.m. Central.
Current song: Loading…
Stream title:
Bit rate:
Current listeners:
Maximum listeners:
Server status:
Source status:
Become an Exclusive Member of Roswell UFO Radio!
Dear Listeners: We now have memberships available for those who enjoy our programming and would like to be a part of our channel.  As a member, you will receive access to the Members-Only area of our web site and occasional e-mails and links to related information. Join today!
Donate to Roswell UFO Radio
If instead of becoming a member, you'd rather make just a one-time donation, please click on "Donate" below. Thank you!
LISTEN BY SELECTING A STREAM BELOW:
Web Radio Player:
http://cast3.serverhostingcenter.com/start/wthxlwsb
Winamp:
http://cast3.serverhostingcenter.com/tunein.php/wthxlwsb/playlist.pls
Windows Media Player:
http://cast3.serverhostingcenter.com/tunein.php/wthxlwsb/playlist.asx
Real Player:
http://cast3.serverhostingcenter.com/tunein.php/wthxlwsb/playlist.ram
QuickTime:
http://cast3.serverhostingcenter.com/tunein.php/wthxlwsb/playlist.qtl
Now Available: The Best of Dimension X and X Minus One
The staff of Roswell UFO Radio has selected the top 23 episodes of the classic science-fiction radio series "Dimension X" from 1950 and 1951. Approximately 10 hours of enjoyment, available as a digital download (MP3) for only $4.99. Click below to purchase:
Now Available: Here are the top 26 episodes of the classic 1950s science-fiction radio series "X Minus One," as selected by the staff of Roswell UFO Radio. Approximately 12 hours of enjoyment, available as a digital download (MP3) for only $4.99. Click below to purchase: