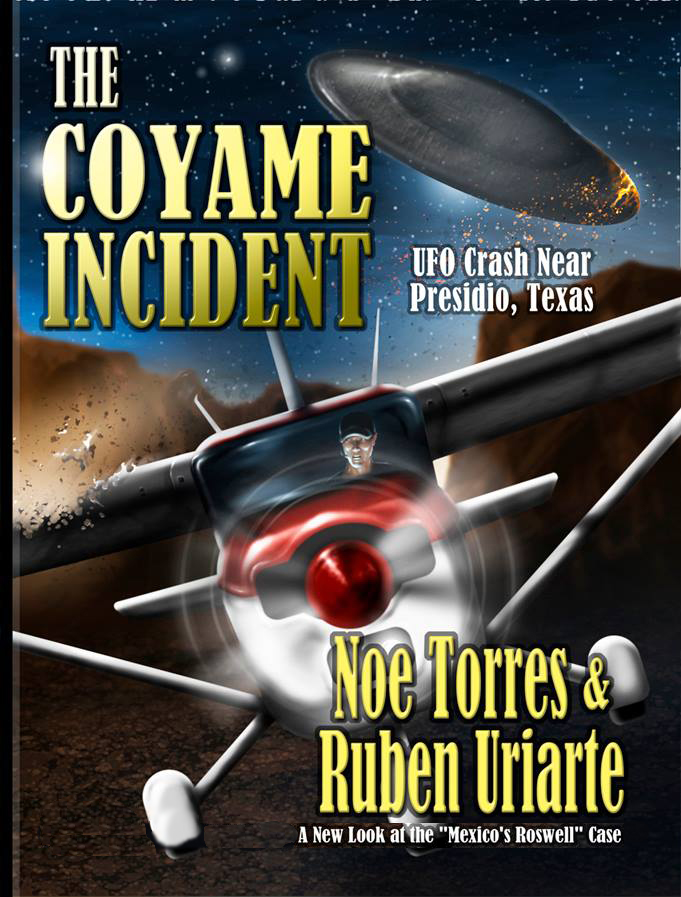 In this follow-up to their wildly-successful book, "Mexico's Roswell," the authors bring us up to date on the incredible story of a mid-air collision in August 1974 between a small plane and a UFO on the U.S.-Mexico border near the city of Presidio, Texas. Following the crash, the governments of both Mexico and the U.S. sent troops to recover the fallen UFO. Since the publication of their first book in 2007, the authors have uncovered several key new witnesses and a number of important new details about the case. This amazing UFO story has been featured on numerous television documentaries, including the History Channel's UFO Files, UFO Hunters, UFOs of the 1970s, and Extraterrestrial Contact. Video clips of the authors at the crash site have been shown on Larry King Live. This book brings you all the latest information about this astonishing UFO incident!
Place your order today or from Amazon.com, using the link shown on the right.
Praise for the authors' previous book about this case:
"Amazing! This story is wilder than the U.S. Roswell. This book is an amazing piece of work." – George Noory, Coast to Coast AM.
"Did a flying saucer really crash in the desert near the Texas-Mexico border? Maybe only the crickets and lizards know for sure, but this little book sure is fun to read and ponder." – El Paso Times.
"The way you tell the story is very exciting, a great read. The prose really moves along and keeps the reader on the edge of her seat. Great job guys! " – Elaine Douglass, MIT Graduate and Veteran UFO Investigator.
"Torres and Uriarte are to be commended for tackling such an important case, whose impact on ufology may only now be coming to light thanks to the research they have undertaken. A definite must-read." – MUFON UFO Journal.
Publication Date: Sep 25 2013
ISBN/EAN13: 1492191892 / 9781492191896
Page Count: 156
Binding Type: US Trade Paper
Trim Size: 6″ x 9″
Language: English
Color: Black and White
Related Categories: Body, Mind & Spirit / UFOs & Extraterrestrials