NOE FEATURED ON "MADE IN THE 956"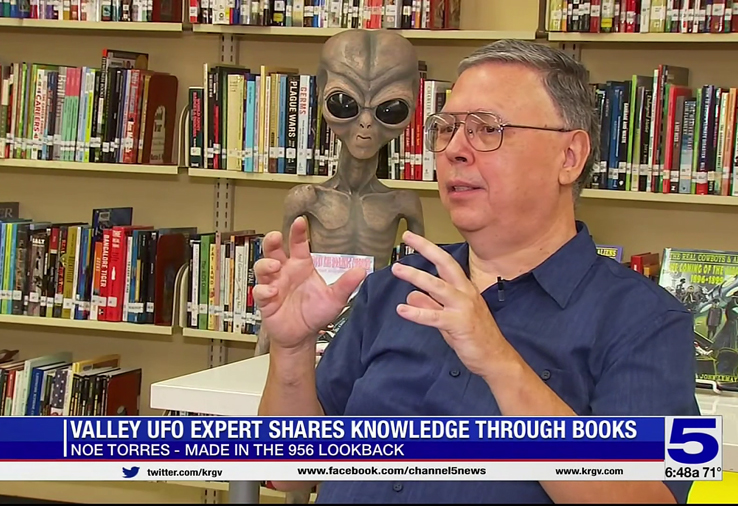 Author Noe Torres was featured in the program "Made in the 956," produced by television station KRGV-TV in Weslaco, Texas. The program chronicles some of the most interesting persons and happenings in the Lower Rio Grande Valley of South Texas and is hosted by reporter / anchor Trey Serna. To watch this segment, click on the image above or go to https://www.krgv.com/news/made-in-the-956-local-librarian-writes-book-about-ufo-s.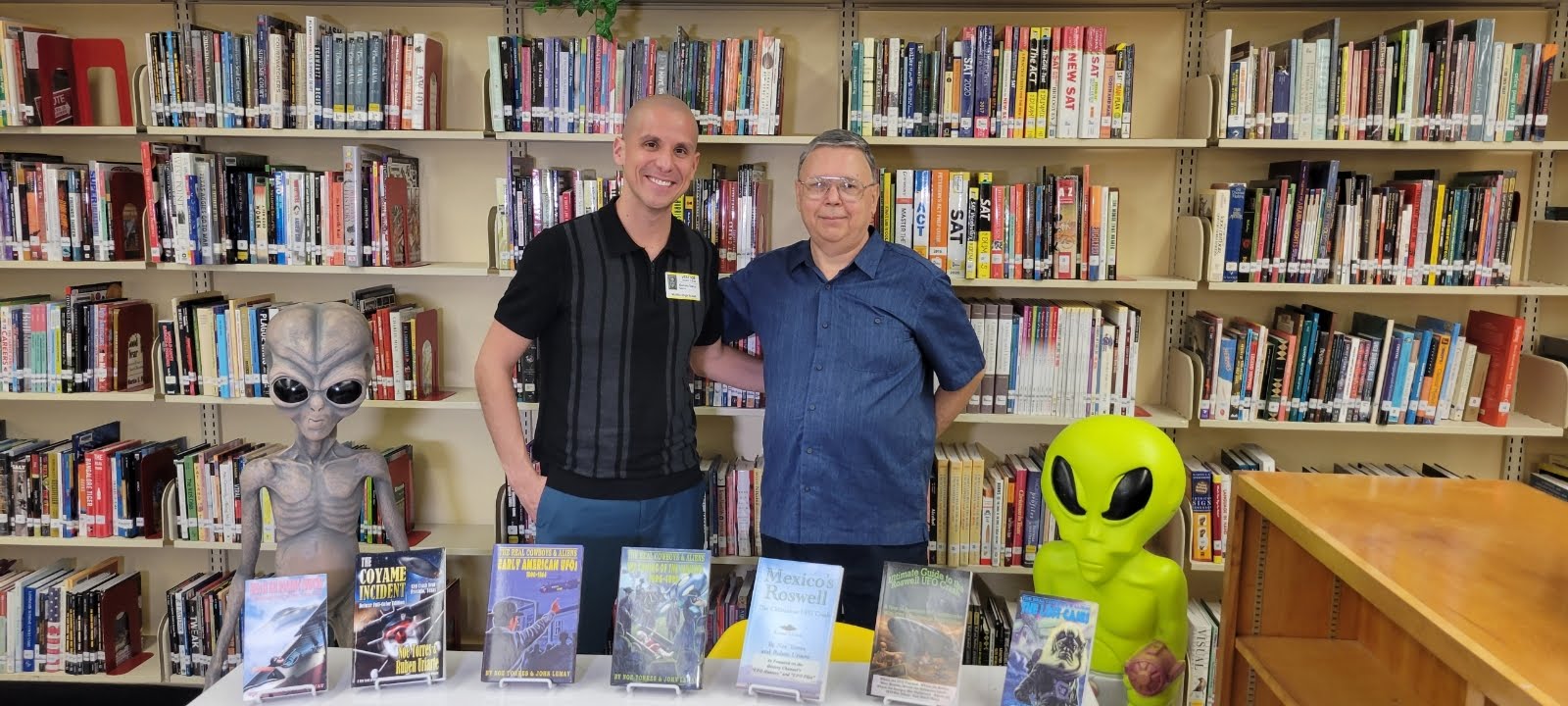 NOE APPEARS ON "UFO WITNESS" SEASON 2

Noe Torres had a role in the Travel Channel series "UFO Witness." He was interviewed for Episode 5 of Season 2 of the series, which first aired in August 2022. A short clip of the show can be viewed here: https://drive.google.com/file/d/1mfGAFD7xo-N7PD9H9tDMXCCKuLfpBOLC/view?usp=sharing
NEWSPAPER ARTICLE ABOUT NOE – SEPTEMBER 2022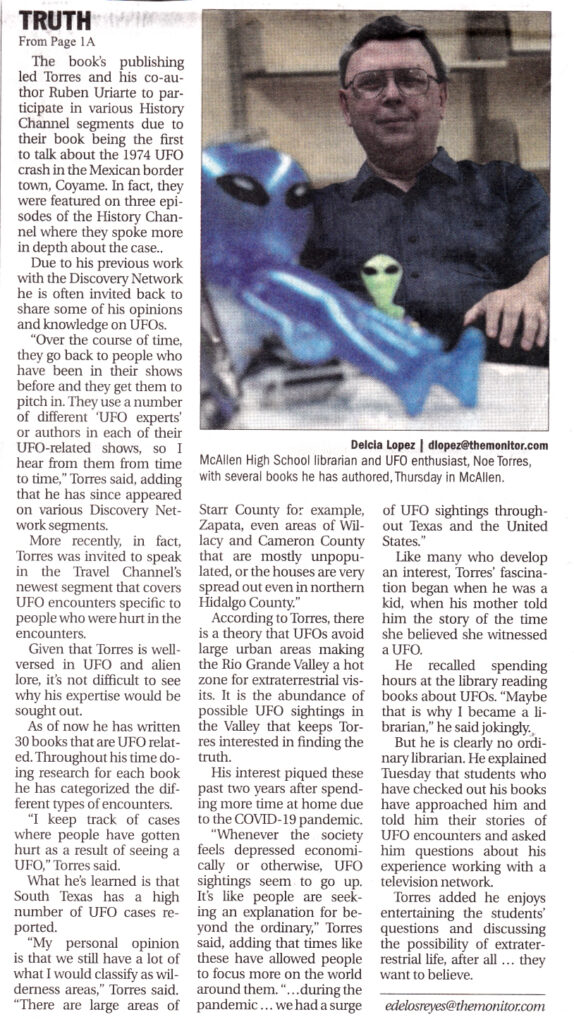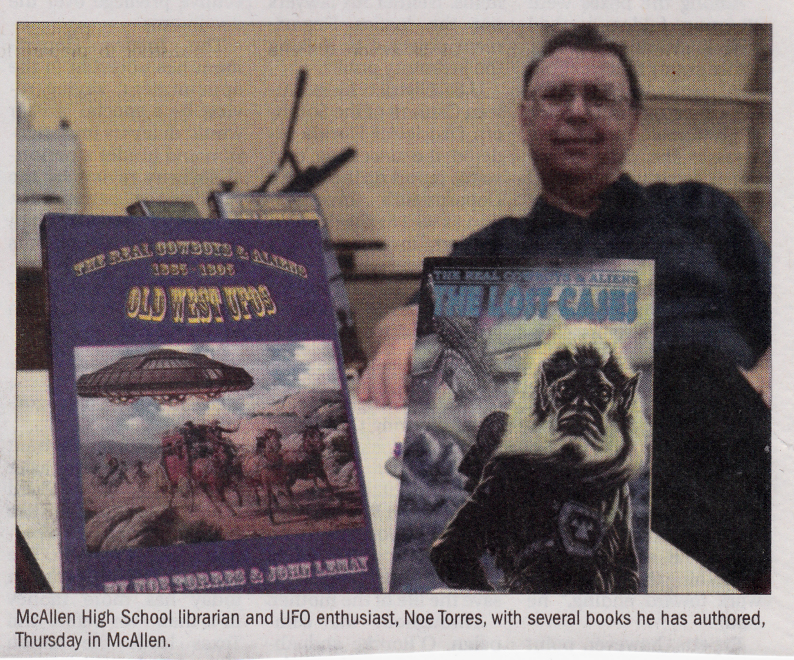 NOE APPEARS ON "MYSTERIES OF THE OUTDOORS"
Author Noe Torres appeared in an episode of "Mysteries of the Outdoors" (Season 2, Ep. 1, "Strange Attractions"), which he filmed in 2016 at Big Bend National Park in West Texas for Travel Channel. Noe, Brad Newton, and Ruben Uriarte were invited to participate in the filming at Big Bend. We were very pleased at how the episode turned out! The show is currently available on demand on YouTube (see link below) for a fee ($1.99 for SD or $2.99 for HD). Check it out!
NEWSPAPER ARTICLE ABOUT NOE TORRES (MAY 2021)